General Information of Yulin University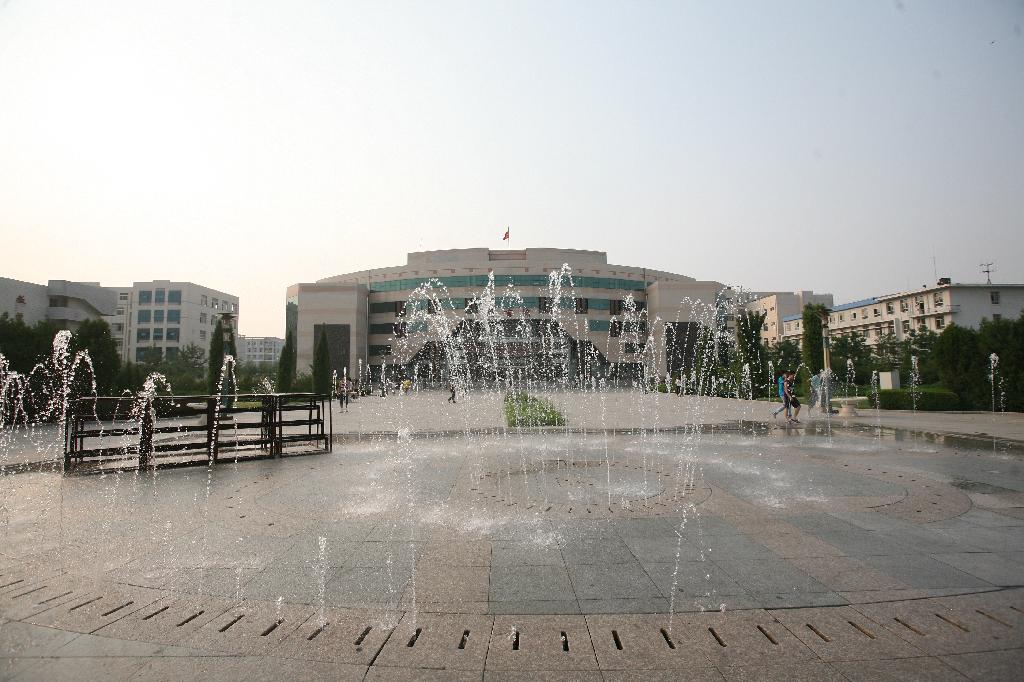 Yulin University (YLU) is located in the city of Yulin, designated as one of the famous historical and cultural cities in China as well as a state-level base of energy resources and heavy chemical industry by the State Council. The University, directly under the Shaanxi Provincial Government, provides a wide range of programs, including engineering, management, arts, science, agronomy and law. YLU grew out of Suide Teachers' College, established in the year 1958. In 2003, with the approval of the Ministry of Education, the University, which used to offer non-degree programs only, became entitled to offer both degree and non-degree programs. After 50 years of great efforts, it is an environmentally beautiful ad well-furnished modern institution of higher learning. The campus is set amidst picturesque scenery with may trees, green grass, running water and fragrant flowers, making it an excellent environment for teaching, leaning and living.
YLU covers an area of 640,000 m2(960 mu), with a building area of 457,000 m2. The teaching equipment is valued at 89.46 million RMB Yuan. The library is equipped with an integrated library management system, enabling the librarians to work efficiently. Altogether the library houses over 1,102,000 volumes, including 9,011-GB electronic books. With its 15 schools and departments, the University provides a complete range of education programs, including 45 bachelors programs and 24 non-degree programs. Currently, there are 13,619 registered students, of whom 11,092 are undergraduates.The University has one provincial key discipline, 2 provincially supported disciplines, 4 provincially distinguished degree programs, 2 provincial bases for talent cultivation, 1 provincial experimental teaching demonstration center, 6 provincial quality courses, 2 provincial program-reforming projects and 1 provincial teaching team.
YLUis proud of its well-qualified faculties. The University has a faculty and staff of 911 members,of which 706 are faculty, including 67 professors and 148 associate professors. Of the faculty, 426 have a PhD or MA degree, of whom 93 have a PhD.
Since its establishment, the University has directed itself to the task of training and preparing personnel to contribute to the local community. Up to now, more than 50,000 students have graduated from the University, and have gone on to work in different sectors of Shaanxi Province. Many of them have become the backbone of their workplaces.
In terms of the direction of its development, the University aims at training qualified personnel and equipping them with practical skills and professional knowledge. Accordingly, the University has reformed both its degree and non-degree programs by carrying out the modes of "2+1+1" and "2+1". In addition, it has laid stress on syllabus construction and has succeeded in establishing four "quality courses" at the provincial level. At the same time, "quality courses" at the university and department levels have also been established. The University Council also encourages its faculty to engage in teaching reform. Up to now, five teaching-reform research projects at the provincial level have been carried out and many more have been completed at the university and department levels. The University has laid special emphasis on the building of labs and practical training bases. More than 8 million RMB Yuan per year is invested in the building of labs. All these efforts have led to a steady improvement in the University's teaching quality, as shown by the good results its graduates have achieved in the annual postgraduate examinations and the examinations designed for those students who are doing non-degree programs but intend to promote into degree programs.
In the past five years, scientific research conducted by the University's faculty has focused mainly on Northern Shaanxi Culture, chemical technology, development of energy resources, ecological environment and the regional economy. Many achievements have been made in these fields of study. The University faculty has successfully carried out 11 research projects at or above the Shaanxi Provincial level and over 50 research projects at the Yulin Municipality/Shaanxi Provincial department level (of which three belong to the Yulin Municipality's key specialized projects). In addition, the faculty has published 21 books and over 1,000 papers. Of the papers, 336 have been carried in the "key periodicals" (highly professional and well-known periodicals in a specific field of study).
YulinUniversityis actively engaged in international exchange programs. It is a sister college to 16 universities in countries and regions like the U.S., Australia, Japan, Malaysia, and Taiwan.
YulinUniversity is among the universities in China that are entitled to enroll overseas students. To carry out the program for teaching Chinese to foreigners, Yulin University has set up an institute called The Center for Teaching Chinese to International Students. The center is staffed with teachers with rich teaching experience who teach international students in small classes using specific methods tailored to each student's individual background and needs.
The University will continue to direct itself to the service of the local community, while also giving consideration to the other parts of Northern Shaanxi and the neighboring regions. It will try its utmost to train qualified personnel in production, management and education for the building of the State-level Base of Energy Recourses and Heavy Chemical Industry located in Northern Shaanxi. Furthermore, the University will make every effort to perfect the programs intended to train future middle school teachers, will attach great importance to programs for training agronomic and husbandry technicians, and will lay special emphasis on the development of programs in the areas of energy resources, chemical industry and business management. These efforts will help the University attain its goal of focusing on training qualified technical personnel in energy engineering and chemical industry while simultaneously giving sufficient consideration to producing qualified graduated in the fields of economic management, ecological agriculture, and teacher education, as well as working to improve the study and dissemination of Northern Shaanxi Culture. In addition, the University will continue the development of continuing education, vocational education and vocational training. In short, the University will engage with the local government in developing economy, society, and culture of Yulin and its neighboring communities, while also becoming a regionally important center for training technical personnel, conducting applied scientific research, and studying and disseminating culture.